Innovative Visibility, Analytics and Intelligence
DiskProphet® is a patented and intelligent data analytics solution that addresses the problem of data loss prevention in a unique way. With DiskProphet®, data is continuously collected from hard disks and solid state disks to not only predict behaviour but to also provide prescriptive actions.

Supporting industry standard interfaces such as SATA, SAS and SSD, it accurately predicts failure, fatigue, performance and usage trends to ensure that the storage infrastructure continues to operate optimally, ensuring a consistent experience for customers.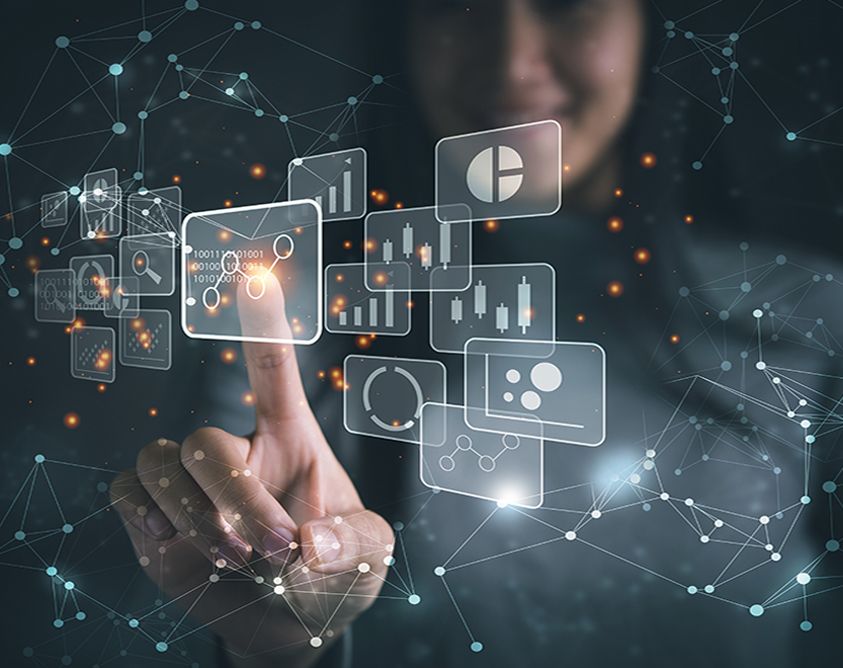 Fully Automatic Deployment
Based on a microservice design, DiskProphet® can be automatically deployed in environments without any major effort. Runs as Docker containers on physical machines or virtual machines, DiskProphet™ can be dynamically scaled vertically or horizontally.
Being an analytics engine, DiskProphet® continuously collects metadata from disks to dynamically predict the behavior of disks including metrics such as performance, utilization, probability of failure and fatigue. These are then used to streamline and maintain the performance of the storage infrastructure.
Reporting and Open REST APIs
With enterprise reporting in HTML and CSV formats, DiskProphet® allows businesses to understand the state and health of its storage infrastructure and perform planning in advance through actionable insights. In addition, REST APIs allows for fine grained query of predictive results for further integration.
Improve Operational Efficiency
DiskProphet® improves the operational efficiency of scale-up and scale-out storage systems. On StellarFlash arrays, DiskProphet™ performs automatic backup and snapshot configuration based on disk failure predictions. On Ceph, it applies predictive analysis to avoid performance degradation due to contention among Ceph OSDs when disks fail.