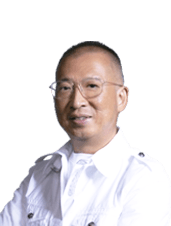 Chief Strategy Officer
Prior to joining ProphetStor, Ahim held multiple positions at AWS as the Head of Business Development and Head of Partner Ecosystems, covering Hong Kong/Macau and Taiwan. At AWS, Ahim participated in the launch of the AWS HK region, established the first AWS AIOT Global Certification Lab in Taipei, helped the Taipei government become the largest Open Data Implementation city in Asia, and established the first AWS Smart City Solution Hub in HK.
During his 25-year career, Ahim was a services engineer at Ricoh, a systems engineer at IBM, and the Director of Marketing/Channel/Storage business at Sun Microsystems. He also served as VP at EMC, Managing Director at Bluecoat, President at Data Domain, Country Manager at Violin Memory, and Managing Director at Nutanix.
Ahim has a track record of helping fledging technology companies grow their businesses from the ground up to having sizable revenue within 2-3 years. At the same time, he successfully helped numerous partners get listed on their local stock markets with his wide area of technical knowledge about mechanical, electronic, telecommunication, networking, network security, software development, enterprise systems management & recovery, digital transformation, and cloud economy. These experiences have successfully led him to develop competitive selling strategies, marketing, channel management, and business development for these companies.