ProphetStor Data Services, Inc., a leader in the Intelligent Data Platform, provides AI-enabled federated data services to help both enterprises and cloud service providers modernize their applications and infrastructures for agile, automated, cost-effective, intelligent, and orchestrated IT and Cloud infrastructures.
ProphetStor, headquartered in Milpitas, California, was founded in 2012. It consists of seasoned IT/Cloud, data science, and AI scientists and Cloud service industry veterans. Not only do our teams know the pain points of IT operations very well, but we also solve them with our patented AI technology before they become problems. In short, we provide data-driven Intelligence solutions for AIOps (Artificial Intelligence for IT Operations).
We make complex IT operations simple and intelligent.
ProphetStor utilizes metadata from existing monitoring services and provides multi-layer causal analysis. With our patented AI/ML engines, data are continuously analyzed and predictions of application workloads are made. The predictions of the dynamic application workloads enable Just-in-Time Fitted resource allocations to ensure smooth operations.
Based on application-aware insight and foresight, our solution can achieve cost savings, performance resilience, automation, and Green IT.
Our Extraordinary Features
Leveraging collected functional metadata for causal, predictive, and prescriptive analysis, we bridge the gap between corporate KPIs and resource provisioning APIs and fulfills operation automation, optimization, and sustainability.
There are 13 US patents (8 more pending) related to AIOps in Cloud Native that empowers AI-driven operations to enhance IT management with efficiency. These create a continuous strong force to push forward the enterprises' cloud strategies with sustainability.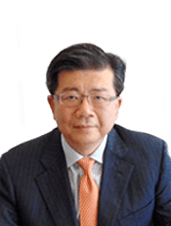 Co-Founder, Chairman and CEO
Ph.D. in Computer Science, OSU,
Co-Founder of FalconStor, Listed in NASDAQ since 2001.
Ph.D. in Computer Science, OSU. Serial Entrepreneur. VP of Cloud Engineering at Ruckus Networks, listed in NYSE and acquired by Brocade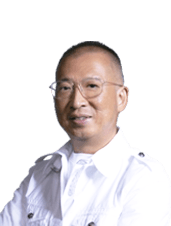 Head Of Business Development of AWS. General Manager of Nutanix and Data Domain. With more than 30 years of experience in the IT industry.
Drop Us A Message for Any Queries