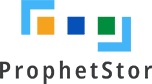 Federator.ai helps enterprises optimize cloud resources, maximize application performance, and save significant cost without excessive over-provisioning or under-provisioning of resources, meeting the service-level requirements of their applications. Enterprises often lack understanding of the resources needed to support their applications. This leads to either excessive over-provisioning or under-provisioning of resources (CPU, memory, storage). Using machine learning, Federator.ai determines the optimal cloud resources needed to support any workload on Kubernetes and helps users find the best-cost instances from cloud providers for their applications.


How Federator.ai® benefits SUSE/ Rancher customers
Rancher is an open-source software platform that enables organizations to run containers at scale. With Federator.ai, SUSE/ Rancher can benefit from understanding the application resource usage for better capacity planning, continuous optimization of application resource allocation and reduced deployment cost, and intelligent autoscaling that meets application performance goals without wasted resources.

How to download Federator.ai® from SUSE/ Rancher Marketplace
Please follow the steps below to download Federator.ai.