Federator.ai offers advanced tools to optimize the execution of security applications in various technology domains, such as applications, infrastructure, data, network, and security. With these tools, businesses can monitor and analyze data to gain valuable insights into potential vulnerabilities and threats. By proactively monitoring and optimizing security application execution, Federator.ai's solutions can greatly enhance a business's cybersecurity posture, leading to stronger protection against cyber threats.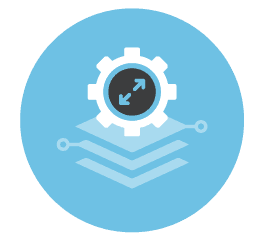 Efficient Resource Planning and Optimization
Federator.ai leverages multi-layer correlations and machine learning to deliver application-aware resource orchestration and allocation that is just-in-time and tailored. This ensures optimal performance of the main application by automatically scaling connected applications individually, eliminating bottlenecks, and minimizing operating expenses. By anticipating application workloads and developing resource correlation models, Federator.ai provides enterprises with unprecedented insights to optimize their operations.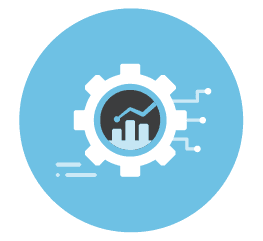 Making the Most of Operational Metadata
Federator.ai offers a unique analysis that helps enterprises transform large amounts of operational metadata into optimized operations. By assisting with data-driven decisions for IT/Cloud operations and cybersecurity automation, resilience, and sustainability, it enables enterprises to optimize resource allocation, enhance security readiness, and improve overall business performance. By leveraging untapped metadata, Federator.ai provides valuable insights that drive operational efficiencies and improve outcomes.
Scalability and seamless integration

Federator.ai provides a scalable and seamless integration into existing data center infrastructure, resulting in cost-effective and efficient improvements to energy efficiency and IT/cloud operations. As businesses grow, Federator.ai's scalability enables them to expand their resource management capabilities, providing long-term value and agility. This creates a robust and secure operating environment for rapidly expanding organizations.