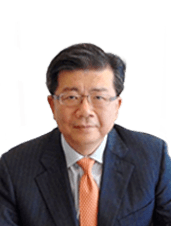 Co-Founder, Chairman and CEO
Eric Chen is the Founder and CEO of ProphetStor Data Services, Inc. Before starting ProphetStor, he was the Co-Founder, Vice President, and General Manager of Asia Pacific Operations at FalconStor Software, Inc., which was listed on NASDAQ in 2001.

Dr. Chen holds a Ph.D. in Computer and Information Science from The Ohio State University and a B.S. in Electrical Engineering from National Taiwan University.