Orange, a major telecommunications company with operations across Europe, Africa, and the Middle East, is committed to delivering advanced and reliable services to its 260 million customers worldwide.
(https://www.orange.com/en)
Orange has adopted a cloud-first approach and rapidly migrated its IT infrastructure to the cloud as part of its digital transformation strategy, which helps take advantage of the scalability, flexibility, and cost savings that come with cloud computing. However, this increased complexity and difficulties in managing and optimizing its cloud operations and meeting sustainability regulations.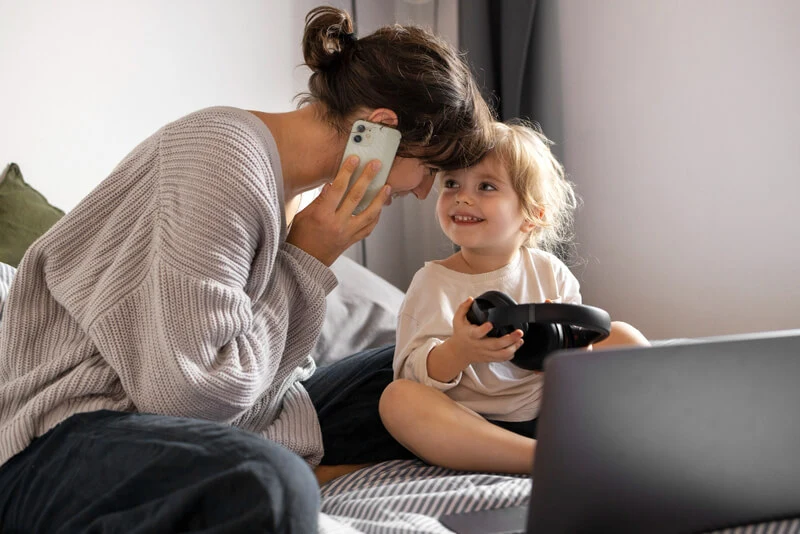 Challenge: Automating Resource Management and Meeting Sustainability Regulations
The Orange cloud team has been building a Kubernetes-based platform to support developing and deploying new applications from various business units. However, as the number of applications grows, the cloud team faces the challenge of allocating and managing resources required for each one at scale and supporting the resilience of operations while minimizing the waste for Green IT. This lack of visibility and optimization of resources can lead to over-provisioning, excessive cloud costs, and poor application performance.
Moreover, with the new EU Corporate Sustainability Reporting Directive, Orange must report on social and environmental risks and impacts of activities on people and the environment and disclose information on sustainability performance. In this context, Green IT is becoming an essential requirement for large companies and listed companies. Orange needs to ensure that its cloud operations meet these regulatory requirements.

Solution: Federator.ai for Automated Resource Management and Green IT
Orange tackled the challenges of managing cloud operations and meeting sustainability regulations by employing ProphetStor's Federator.ai, an AI-powered observability and optimization platform. The platform collects operational metadata from various monitoring sources, analyzes each application workload, and allocates the necessary resources to support dynamic application workloads with guaranteed performance. This leads to efficient capacity planning, resource optimization, and cost savings.
Moreover, Federator.ai provides Orange with a scientific way of Green IT reporting. By monitoring energy consumption and the carbon footprint of cloud resources, Federator.ai helps Orange to comply with the EU sustainability reporting requirements. Federator.ai provides a dashboard for tracking cloud resource energy consumption and greenhouse gas emissions, allowing Orange to report its much-reduced carbon footprint to stakeholders and investors scientifically.

Results: Improved Operational Efficiency, Green IT Compliance, and Cost Savings
"Using Federator.ai, we now have the predictability of our workloads and clear visibility of the resource requirements for each of our applications," said its Cloud and Security Engineer. "The most impressive feature of Federator.ai for us has been its ability to provide real-time insights and recommendations that have helped us quickly identify and resolve issues in our cloud operations. The platform's ability to gather data from multiple sources and across multiple layers and clouds has been invaluable in improving the performance of our systems and reducing costs."
With Federator.ai, Orange was able to:

Reduce cloud costs by more than 30% within the first three months of implementation by changing its instance types and allocations based on the platform's recommendations.

Improve system reliability and reduce downtime by identifying and resolving real-time issues through application insights and cascade causal analysis at the core of Federator.ai.

Enhance the performance of its applications and services by identifying underutilized resources and optimizing their usage.

Comply with the EU sustainability reporting requirements and report its much-reduced IT carbon footprint to stakeholders and investors.
By implementing Federator.ai, Orange significantly improved the performance and cost-effectiveness of its cloud operations and compliance with the EU sustainability reporting requirements. Using Federator.ai's recommendation engine, Orange identified areas for optimization and made changes that led to cost savings and improved system reliability. With Federator.ai, Orange's IT team was better equipped to manage and optimize its cloud operations, allowing the company to fully realize the benefits of its digital transformation strategy.
Video | How Federator.ai Helps Orange France Go Green IT
Companies must meet their financial and sustainability goals in today's business environment. Orange leveraged Federator.ai's AI-powered observability and optimization platform to address the challenges of managing and optimizing its multi-cloud operations while complying with the EU's sustainability reporting regulations. By utilizing Federator.ai's advanced machine learning algorithms and automation capabilities, Orange significantly improved operational efficiency, resource utilization, and cost optimization. The platform enabled Orange to effortlessly auto-scale resources for each of its dynamic applications on Kubernetes clusters, ensuring the best performance possible. Additionally, the company optimized the usage of underutilized resources, leading to improved energy efficiency and a reduced carbon footprint.
The new EU directive on sustainability reporting has made it mandatory for large companies and listed companies to disclose information on their risks and opportunities arising from social and environmental issues and on the impacts of their activities on people and the environment. By adopting Federator.ai, Orange met this requirement and went above and beyond to ensure that its operations aligned with sustainable practices and reduced its environmental impact.
In conclusion, Orange successfully implemented the Federator.ai optimization platform and demonstrated the importance of leveraging ML-enabled technologies to meet financial and sustainability goals. Orange achieved significant cost savings by optimizing resource allocation, reducing waste, and increasing energy efficiency while improving its overall operational efficiency and sustainability. As more companies face the pressure to comply with sustainability regulations and reduce their carbon footprint, solutions like Federator.ai will continue to play a crucial role in enabling companies to achieve their sustainability goals and stay competitive in today's rapidly evolving business landscape.


Cloud costs reduced by 30%
within the first three months