Popular VM Platform
VMware vSphere is a popular virtualization platform that provides a flexible infrastructure for running a wide range of workloads. With vSphere, businesses can easily manage their virtual machines, storage, and networking from a single centralized location.
Benefits of Federator.ai employed for Optimization of VMware vSphere
Managing a large vSphere deployment can be a challenging task. Performance and cost issues can arise due to misconfiguration, over-provisioning, and other factors. To address these challenges, Federator.ai provides an AI-powered solution for optimizing vSphere operations.

Visibility and Optimization of VM Resources
Federator.ai utilizes collected operational metadata of IT operations to provide real-time visibility into the usage of VM resources. This enables quick identification of opportunities for resource optimization on clusters and nodes, which allows for more accurate provisioning of VM resources to ensure operational resilience.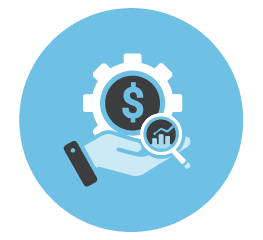 Costs Improvement
Federator.ai optimizes infrastructure utilization, provides accurate capacity projections, suggests the optimal combination of instance types and numbers for operations, and helps assess the Total Cost of Ownership (TCO) of on-premises components, allowing executives to evaluate the long-term costs of their on-premises infrastructure and make the most cost-effective decisions.