A Managed Service Provider (MSP) or a reseller of public cloud services faces many challenges in providing cloud instances proposals to end-users that reflect the real application resource demands with the most cost savings, and at the same time provide better revenue for the MSP.
Low margin of on-demand instances sales

High margin of Reserved Instances sales but need tools to convince the end-users to commit

The balance between revenues and end-user savings is hard to achieve without dedicated professionals

Discover and justify on-prem data center migration opportunities (digital transformation)

Protect from pure spot price competition

With an innovative AI engine, Federator.ai integrates with existing monitoring services and provides full-scale insights to all levels of resources in a cloud deployment. With Federator.ai, MSPs can formulate competitive strategies and strong relationships with the end users.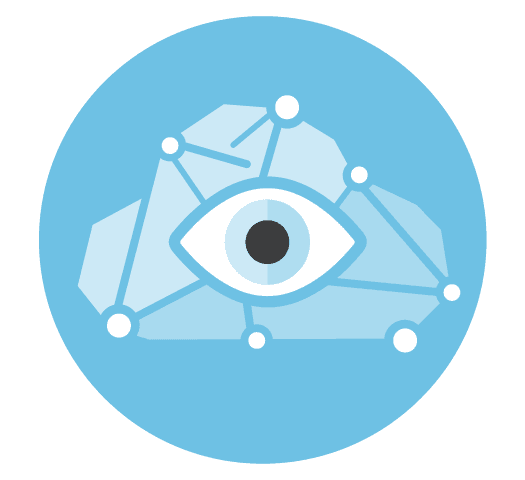 Visibility of total cloud operations for an optimal blend of compute instances
Federator.ai, with the awareness of the application-level operations, creates a meaningful classification of the workload placements to On-Demand, Reserved, and Spot instances. Taking into consideration of different discounts and margins, the MSP can achieve an optimal blend of instances for both the MSP and its end users.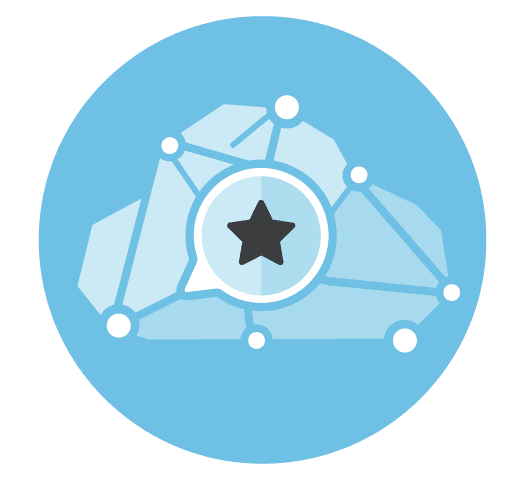 Effective recommendations for cloud operations to strengthen partnerships
With the help of Federator.ai, an MSP can provide recommendations for application performance enhancement and resource planning that differentiates its positioning as a professional and beneficial business partner to its customers. The more the recommendations benefit end users' cloud operations, the more likely the end users to stick to the services provided by the MSP.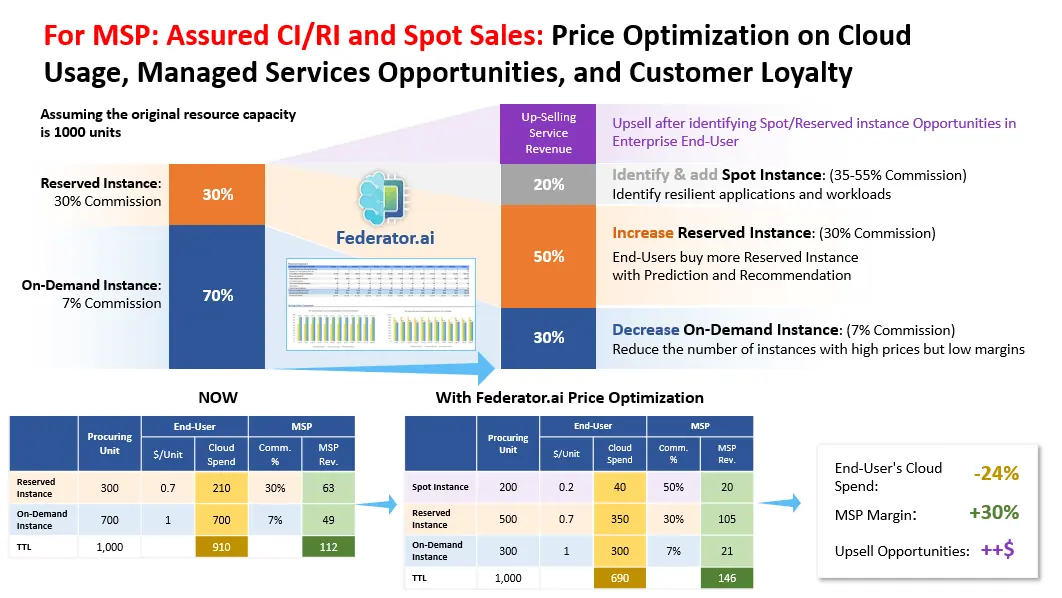 Video | Win-Win Sales Strategy for An MSP and Its End-Users